Nichols Hospitality Consulting, Inc. is dedicated to providing clients with the highest quality hotel feasibility studies, market and financial analyses, valuation, and litigation support. The firm's Principal, Jan L. Nichols, CHA brings over 30 years of hospitality consulting expertise to each assignment, with thorough and insightful analyses related to the development or acquisition of hotel assets.

Ms. Nichols has conducted over a thousand hotel appraisals, market studies, financial analyses, and feasibility studies for developers, REITS, lenders, pension fund advisors, and investors throughout the United States, Canada, Mexico, Central America, the Caribbean, and Europe.

Nichols Hospitality Consulting, Inc. was established in 2001 and is based in Central Florida, with extensive local hotel market expertise throughout the State of Florida as well as the United States (click on Projects to view a state by state listing of selected projects).

CONTACT INFORMATION:

Call or text Jan Nichols direct: (407) 748-0875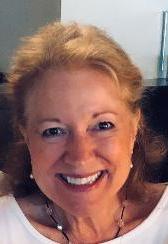 Email: jan@nicholsconsulting.biz